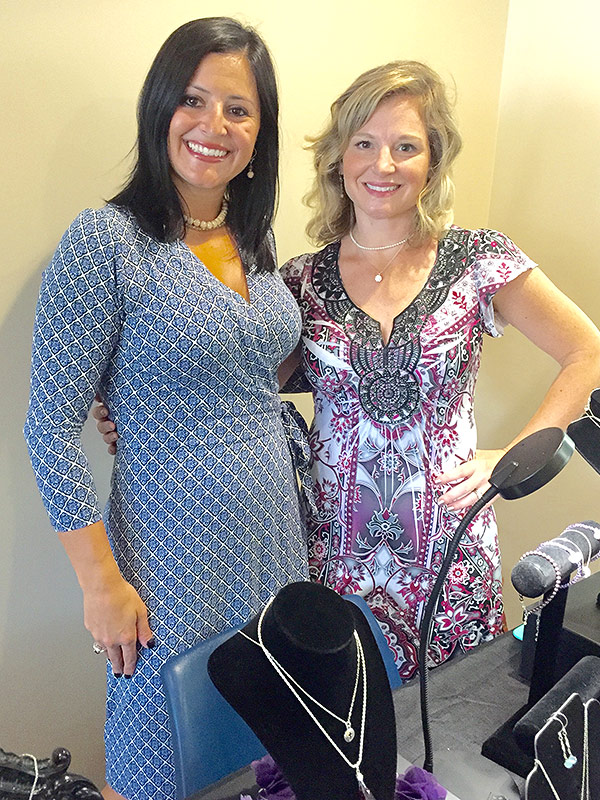 Courtesy Dominique Moceanu
Who Tried It: Rennie Dyball, Senior Editor
Why I Tried It: During a massive apartment cleanout, courtesy of the KonMari method (off-topic: read The Life-Changing Magic of Tidying Up), I unearthed a photo of a charm necklace that I'd torn out of a magazine. I've wanted to replicate it for some time now, and noticed on one of my social media feeds that Moceanu had a new custom jewelry biz. I took this as a sign.
What I Tried: Olympic gold medalist Dominique Moceanu's talents extend beyond the floor, bars, beam and vault. The author and mom of two also heads up the jewelry line Creations By C&C with a fellow mom of young gymnasts, Wendy Campbell (they named the line based on their married names, Canales and Campbell).
Level of Difficulty: 4 for me. To be clear, there's nothing difficult about working with Moceanu and Campbell, both of whom are lovely and eager to help you design exactly the custom piece you envision. But once you start seeing renderings and considering the different choices, the process is only as easy as you are decisive. But Moceanu is confident about the results. "I love capturing a person's vision and making it come to life in the form of jewelry," she tells PEOPLE. "The best part is hearing the feedback of how much our customers love their one-of-a-kind design."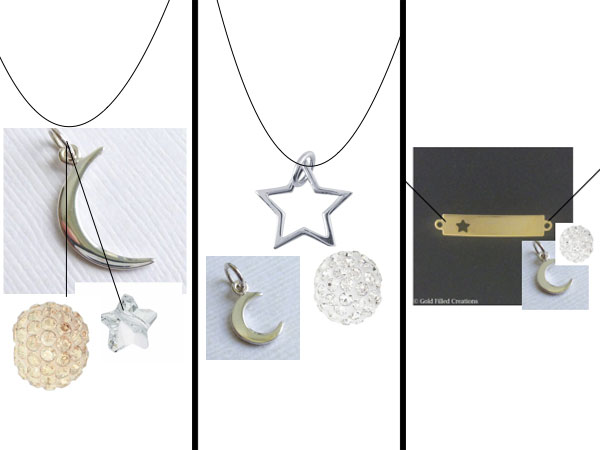 Courtesy Dominique Moceanu
I started out by sending the designers a photo of the magazine necklace that inspired me, in addition to materials I like and the type of jewelry I like to wear. I'm all about delicate pieces that can be layered, and I liked the idea of sun, moon and stars charms all together. The designers sent me several renderings but stressed that we could repeat this process as needed until we had a plan for just the piece I wanted. In one rendering, Moceanu and Campbell showed me a tiny gold bar with a star cutout that didn't look much like what I originally had in mind … but I liked it so much that we tweaked the whole design around it. And I loved their suggestion for the bar to hang vertically, rather than your typical nameplate-horizontal, to make the necklace a little different.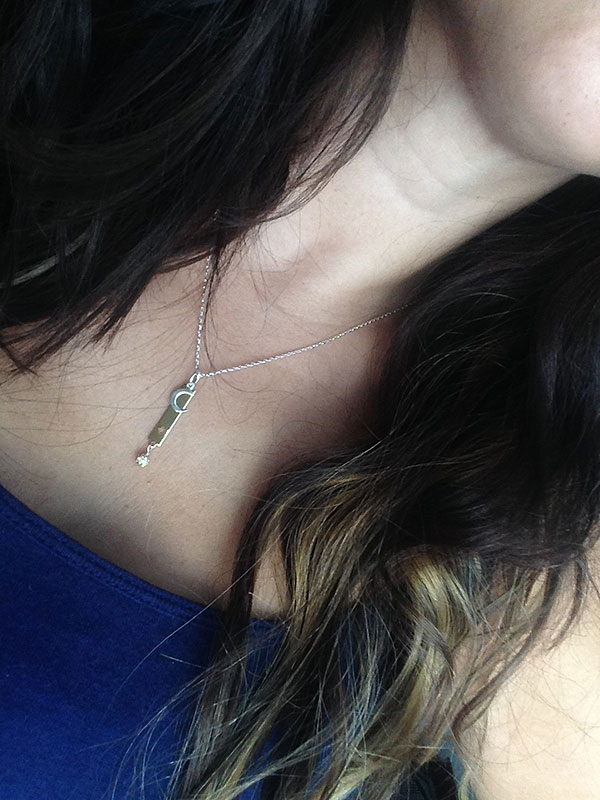 Courtesy Rennie Dyball
The end product doesn't look exactly like what I initially wanted, but I like it even better. Turns out, the collaboration with the designers was a part of the fun. Bonus fun: When you design a custom piece with Creations by C&C, there's the potential to have a design named after you on the site. Below is the "Rennie" necklace, that anyone can purchase from the online store. It's a little different from my necklace (all custom pieces are 100 percent unique) but having a piece named after me is pretty great.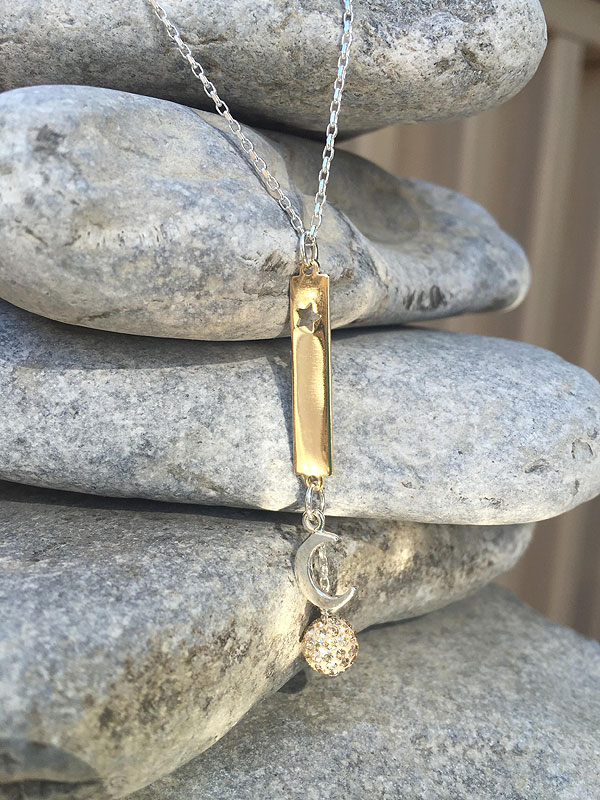 Courtesy Dominique Moceanu
The designers charge a $30 consultation fee up front (that amount can be applied toward your final purchase) and from there, the cost of the piece depends on the design and materials used. The designers also have an online store with non-custom pieces starting at $25.50.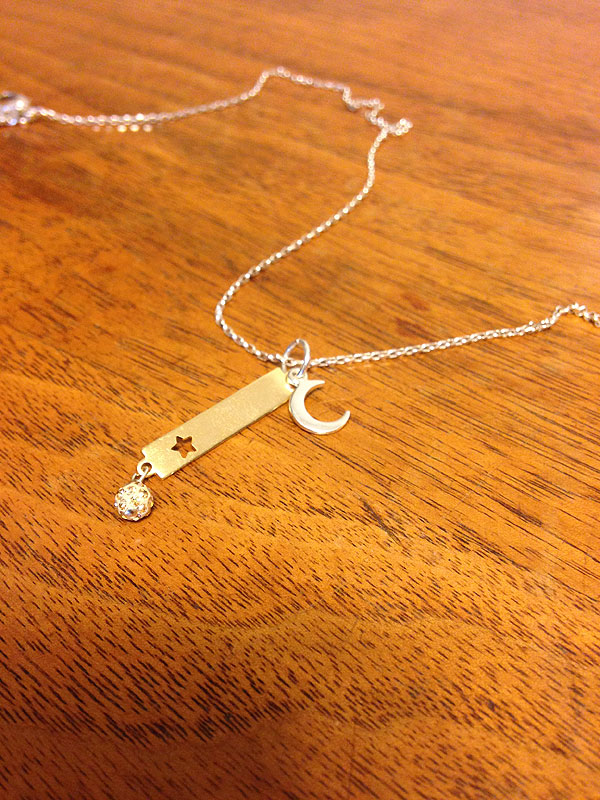 Courtesy Rennie Dyball
Verdict: If you've always wanted a custom piece of jewelry, and/or you're a fan of the Olympic gold medalist (each piece comes with a certificate of authenticity, autographed by Moceanu herself), Creations by C&C is a fun way to bring your vision to your jewelry box.